Finding the Best Solution for Your Pet Sitting Needs
Dog sitters rates and pet sitters prices vary, depending on the type of care you need.
It can be difficult to decide whether to use a kennel, cattery, or in-home pet sitter. Each option comes with its own advantages and disadvantages. But which one is best for your pet? Let's explore each of these options so you can make an informed decision on the best solution for your pet-sitting needs.
Angela Fagan CEO for Trust My Pet Sitter "When you need to leave your pup at home, it can be difficult to decide on the best pet care services for your situation. Knowing how much dog sitters charge is an important step in finding the right professional to suit your needs"
Understand the Different Types of Dog Sitting Services.
In addition to different pricing tiers, dog sitters offer various services that may affect the rates you pay. For example, boarders typically provide either basic or overnight care for your pup and are often more affordable than daycare centers or pet hotels. On the other hand, house sitters can provide more intensive care, such as walking and playing with your pups, but also come with higher costs depending on the length of stay or the extent of required services.
In-Home Pet Sitters
Hiring an in-home pet sitter from Trust My Pet Sitter is often the best choice for pets who are more comfortable in their own environment. A pet sitter will come to your home and stay with your pet while you are away. This allows them to remain familiar with their surroundings and maintain their daily routine. In-home pet-sitting services can also include feeding, grooming, walking, and providing medication if needed.
Rates for Dog Sitters
Rates vary depending on location and length of stay, but typically a dog sitters rates range from $25-$50 per day.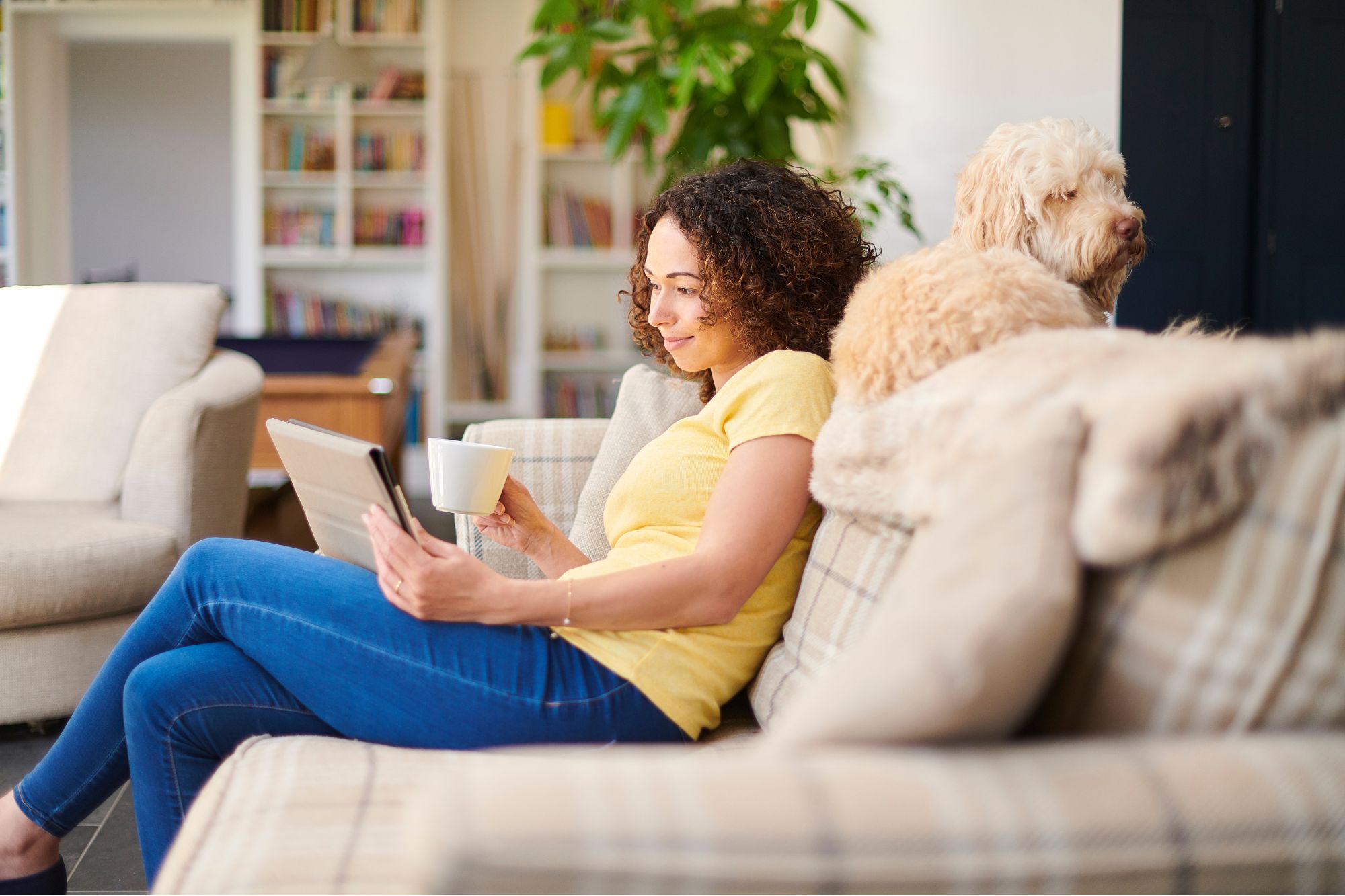 Kennels & Catteries
Kennels and catteries offer overnight boarding services for pets that may not do well when left alone or need more attention than an in-home service can provide. It's important to research the kennel or cattery before booking since they may not all provide the same level of care. Kennel rates usually start at $15-$20 per night depending on the size and breed of dog/cat, while cattery rates are typically higher due to added costs associated with housing cats separately from other animals ($25-$30 per night). Generally speaking, kennels and catteries provide food and basic care such as walking/playing but do not offer grooming or medical care unless prearranged by the owner.
Picking a Dog or Cat Sitter
When choosing between an in-home sitter or a kennel/cattery, it's important to consider what type of experience would make your pet most comfortable. If you feel like your pet would be happiest at home then an in-home sitter may be the better option; however, if your pet needs more attention than you can provide then a kennel or cattery might be better suited for them. Additionally, both types of services typically require to meet & greets before booking so that you have time to discuss any special requirements with the provider before making a commitment.
No matter which option you choose—in-home sitters, kennels/catteries—you must research providers thoroughly before making a decision since not all services are created equal! Knowing what type of care (and how much care) your pet requires will help you narrow down potential choices so that you can find the perfect provider for your beloved companion(s). Take some time to do some research beforehand so that both you and your furry friend can rest easy knowing they will be receiving top-notch care while you're away!
Happy Pets | Happy Owners | Happy Sitters